Friday, May 8th, 2009 | Quizzes
Meilily took this fun beauty quiz and scored: Ms. Understood (violet-pink) – Part fashion junkie, part socialite, you love doing your own thing… Hmmm… What's your score?
Take this quiz to find out which lipstick shade reflects your personal taste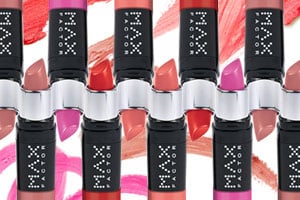 Soft on the inside yet bold on the outside, highly pigmented lip colors can speak volumes about your personality — before you've uttered a word. Find out which shade of the beauty editor- and consumer-favorite MAX Factor Vivid Impact Lipcolor you should be wearing.
2 Comments to Beauty Quiz: Find Out Which Lip Color Matches You!
*New: Get Meilily Updates by Email!
Meilily Communities
Links
*Meilily Reader Specials

Beauty & Style Favorites

Friendly Blogroll

Mom & Baby Sites

Sites That Give Back

TotalBeauty Blogs